Nepal, over the years, has become a hot tourist spot and for good reason. Nepal is a place where one can find themselves and their soul and meet with a bountiful spiritual awakening. Listed below places are the 12 Must Visit places in Nepal during your trip:
1. Nagarkot
Nagarkot is a place to visit an overwhelmingly beautiful sunrise. It is located just around the Kathmandu Valley and provides breathtaking views of the Himalayas and Mount Everest.
Also Read : 20 Best Things to do in Nepal
Recommended Tours :
2. Pokhra Valley
Here, you would find yourself among the Himalayan Ranges. This place is known to provide a serene environment and is also the second-largest valley. It is surrounded by lakes and waterfalls and gives magnificent views of the mountains!
Also Read : Top 6 Reasons to Visit Nepal
Recommended Tours : Kathmandu and Pokhara Tour
3. Mahendra Gufa
The Mahendra Gufa is one of the more popular tourist spots in Nepal which is rather ironic because of how hidden it is! The place is known for its limestone deposits and extremely unique structures which makes it popular among the photographers.
Also Read : How to Plan a Nepal Trip
Recommended Tours : 6 Days Luxury Nepal Tour
4. Lumbini
Lumbini is known to be the birthplace of Lord Buddha and is one of the most famous tourist spots because of this reason. This place is filled with Buddhist temples, a museum and a research center with much more to explore!
Also Read : North India Temples and Nepal Tour
5. Thamel Area
Now, Thamel is the spot for the shopaholics out there! Here you can find just about everything; from spices to clothes to stylish jackets, this place has got you covered. This place also holds the famous Pashmina jacket!
6. Chitwan National Park
Chitwan National Park is home to a lot of natural wildlife. From rhinos to dolphins, you can truly understand the home of these animals. It has also been declared as one of UNESCO'S heritage wildlife sites!
Also Read : 5 Best Wildlife Resorts in India for a Thrilling Experience
Recommended Tours :
Kathmandu Chitwan National Park Tour
7. Langtang National Park
Langtang National Park is the spot that one may enjoy whether alone or with some company! To hike along the beautiful lake and around the mountains is the spectacular experience that this place has to offer! Wildlife lovers would also have a thrilling experience while exploring here.
Also Read : 5 Famous Wildlife Sanctuaries in India
8. Rupa Tal Lake
Rupa Tal Lake is the place to go to escape the daily stressful routines and just relax. The Rupa Tal Lake provides a truly tranquil experience and one can just take the beauty of this place in for hours on end!
Also Read : 5 Most Famous Treks in Nepal
9. Durbar Square
This place perfectly portrays the traditional and historic side of Nepal. It is a heritage site that can provide you insight into the culture of Nepal and its hospitality. It has amazing Nepali architecture to witness and is truly a picturesque sight!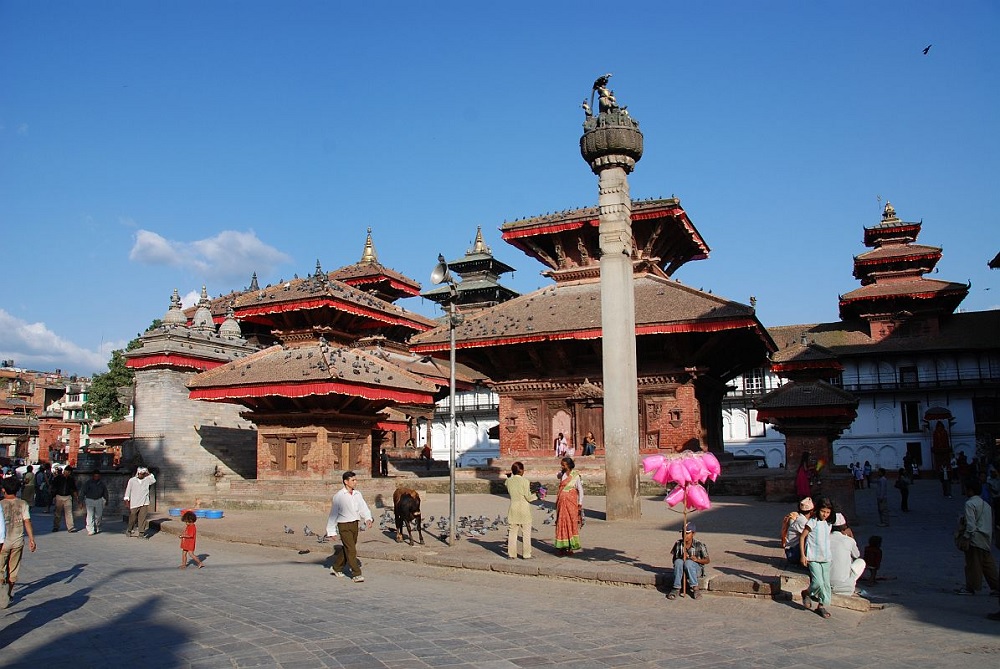 10. White Monastery
Now, this is where you could seek some spiritual awakening. This monastery provides some perception to the topic of spirituality to the ones who visit and it is truly a once in a lifetime experience to be there!
11. Janakpur
This place is known to be the birthplace of Lorddess Sita and also has tons of beautiful lakes.  This place can tell you a lot about the Hindu legends of Ramayana!
12. Chitlang
Chitlang is a place to get your adrenaline rush on! With amazing trekking trails and hiking spots, it can provide one with one of the gutsiest experiences to the ones who visit!
Also Read : How to spend Winter Holidays in Nepal?